For over 40 years IntegraTECH has been part of New England's contract manufacturing landscape, serving Original Equipment Manufacturers from RFQ to product delivery. A reliable partner for electronic manufacturing services to any company that seeks high "return on assets", and a superior time-to-market performance.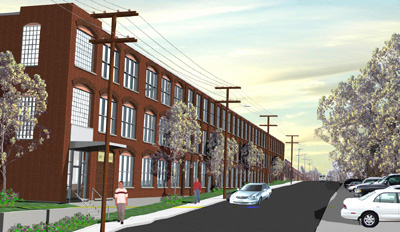 Our journey started with DAMCO Industries, founded in Watertown Massachusetts in 1968 to serve the State's emerging high-tech industries. Today, the company is looking into the future by continuing to provide contract manufacturing and complete box-build integration.

On the company's floor today, one will find programs representing a broad range of high-tech industries: Communication/RFID; Consumer; Industrial; Medical/Diagnostic, and of various complexities.


Our Mission: Commitment to our customers' success, "Building Products With a Difference" and "on-time", cost effectively.

Things We Value & Our Commitments
We value our Partners and are committed to providing them with quality and cost-effective services for complete satisfaction.
We value our Suppliers and are committed to their success, sharing with them our customer-centric mission and quality expectations.
We value our Associates and are committed to maintaining a meaningful work environment suited for professional growth and fulfillment.
We value our Community and are committed to its prosperity.